Our Community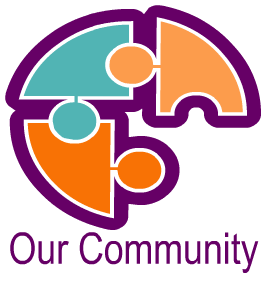 St. Stephen's takes great pride in establishing itself firmly as an important member of our wonderful local community and as such we enjoy taking part in activities, projects and campaigns such as parades through Canterbury City Centre, hosting lively and exciting community lunches for elderly members of our community, helping promote smoke-free campaigns in local parks and play areas, and honouring the tremedous sacrifice of our armed forces on Remembrance Day.
Hosting excitingly entertaining Community lunches
St. Stephen's Junior School enjoys hosting Community luncheons for elderly people in our community. The atmosphere is always filled with friendly chatter and laughter and the children thoroughly enjoy every moment serving and entertain our wonderful guests, often with song and dance.
St. Nicholas Day Parade
St. Stephen's Samba drumming group were invited to perform at the St Nicholas Parade again this year. The parade is organised by the St. Nicholas Festival to raise money for local charities and to educate children about the life, history and traditions of St. Nicholas.
This was a fantastic experience for children and adults alike, and will be remembered for years to come.
Thank you to everyone who attended and contributed to the success of the day.
Smoke Free poster campaign
Our School Council, Mr. Pywell, and Mrs. Erasmi attended the launch of The Smoke Free Poster Campaign. St. Stephen's Junior were runners up with Athena Martin's beautifully painted poster.
The signs have already been put up at both gates at St Stephen's encouraging parents not to smoke at the school gates.
It has been a very successful campaign and we are extremely proud of all the children that took part. The entries are displayed in our reception. Another successful event organised by our pro-active school council. We hope to make our runner ups poster by Athena into a sign and display it too at our gates.
Remembrance Day
Year 6 children from St. Stephen's journeyed to the lower market in Canterbury on Friday the 11th November to take part in the Remembrance Day ceremony to honour all Servicemen and women from the armed forces who lost their lives in the line of duty.
The image to the right below is an excellent example of the creativity of our Year 3 children, who showed their support by making a beautiful poppy wreath.