| | | |
| --- | --- | --- |
| | | On Monday the 18th January a team from the 'Princess of Wales Royal Regiment' (PWRR) visited St. Stephen's to present members of the choirs with certificates for taking part in their annual fundraising Carol Concert in Canterbury Cathedral. |
Thirty children from the lower and upper school choirs at St. Stephen's will be taking part in 'The Canterbury Big Sing' at the Marlowe Theatre on 11 April 2016, where they will join forces with other local primary schools and a professional 20 piece orchestra to sing songs from a variety of genres. Tickets are on sale now at http://www.marlowetheatre.com/page/3040/The-Canterbury-Big-Sing/1066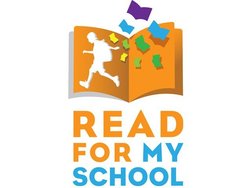 St. Stephen's Junior School is taking part in a national reading competition called Read for My School, which is open to all children in years 3 – 8 in England from January to April 2016.
The competition website www.readformyschool.co.uk is hosting a free online library of over 100 books by top children's authors. Children will be able to read those books online wherever they have internet access. The website is fully compatible with most major tablets. Children can of course also choose to read books in print or that are not part of the online library – the goal is simply to read as much as possible this term.
There are prizes and awards on offer for the schools where pupils read the most, and individual awards are also available for children who can be nominated as Reading Legends. All children will be assigned a classroom reading group code, username, and password. Once they have these, they simply need to follow these steps:
Select "Pupil Login"
Enter your classroom reading group code, username, and password and click Login
So try to read a little more this term and participate in Read for My School. Happy reading!
It's 2016 already and we're off to a flying start by being able to offer some really exciting after school clubs. With so many on offer there must surely be something for everyone wanting to expand their horizons, and our staff are eager to get started. To read more about the clubs and how to register your interest, please visit our After School Activites webpage. We look forward to hearing from you.