St. Stephen's Samba drumming group were invited to perform at the St Nicholas Parade again this year. The parade is organised by the St. Nicholas Festival to raise money for local charities and to educate children about the life, history and traditions of St. Nicholas.
This was a fantastic experience for children and adults alike, and will be remembered for years to come.
Thank you to everyone who attended and contributed to the success of the day.
Mrs Philip's English Y5 set received a lovely letter from the wonderful author/illustrator, Marcia Williams, following their visit to the Folkestone Literary Festival this week. Marcia was delighted to receive copies of the children's fabulous 'Romeo and Juliet' storyboards, which were inspired by her comic-strip retellings of Shakespeare's plays.
"Dear Year 5,
I was lucky enough to meet you all at the Folkestone Book Festival. Thank you so much for giving me copies of your wonderful Romeo and Juliet comic strip retellings, I did enjoy looking at them all. I thought that you had all done a really fabulous job!
I liked the fact that they were all very different and some of the artwork was outstanding. I also liked the fact that some of you used stick people, because these can also work very well and be very expressive - as you have proved!
Thank you also for being such a great audience and joining in with everything. I had a wonderful time and I hope you all did too. Good luck with all your future projects and thank you again, it was a pleasure to meet you all. Very best wishes, Marcia"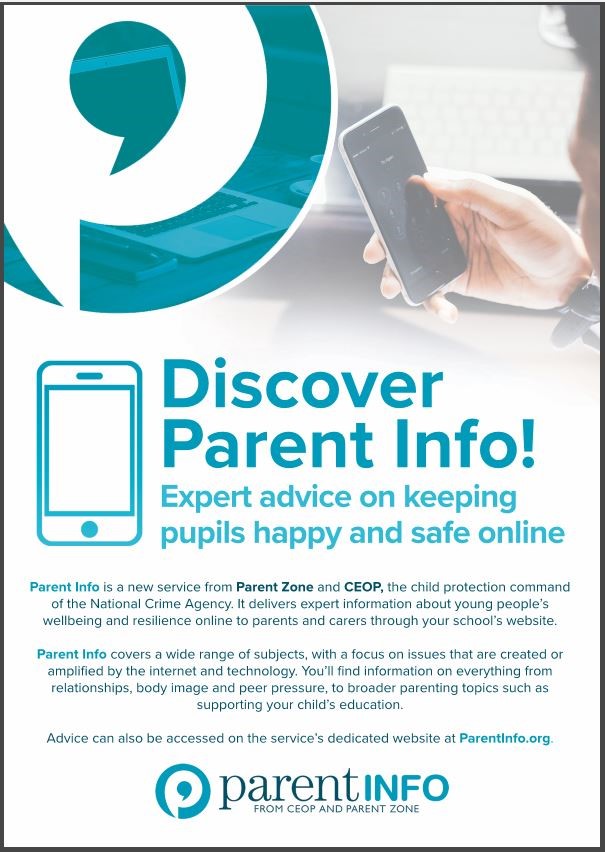 Parent Info is a collaboration between Parent Zone and CEOP, a command of the National Crime Agency. The Parent Info website provides high quality information to parents and carers about their children's wellbeing and resilience.
Feel free to visit our Safeguarding and e-safety page on the St. Stephen's website for a live feed of the latest articles from th Parent Info website.